Welcome to Year 5 2016-17
Scroll down to find out what we are up to this term
Curriculum Plans
Summer 2017
Visiting Athlete
Today (20th June) we have just done an exciting fitness circuit with a hard-working athlete called Sally Scott. The circuit included spotty dogs, mountain climbing, press-ups and star jumps. The whole school took part and it was really exhausting. In my opinion, the star jumps were quite fun but the press-ups were the most difficult. Everyone really supported each other when some of the younger children had a go at pole vaulting. At the end everyone asked interesting questions about Sally and the School Council had a photograph taken with her. It was truly a great morning.
By Hannah Burge
Our Trip to Gibside
On the 13th June, we went to Gibside. We did a lot of hard, but fun activities, like orienteering. Orienteering involves being able to map read and use a compass. The instructors who were helping us, gave is maps of a trail that lead to where we started. Along the way, the instructor showed us a tree called The Giant Red Wood (or the punching tree), it's bark was so soft we were able to punch it without it hurting us. We also did an adventure trail, logs were placed above ditches which we had to walk across. After lunch, we participated in archery, we practiced for a for a few rounds, then had a competition - it ended up being very close. Then it was time to leave. We all enjoyed it.
By Edith Akerman
Internet Safety Day
On Tuesday 7th February, we spent the day discussing the importance of internet safety. We looked at different scenarios and discussed what we should do if we were put in those situations. It was very interesting to hear different points of view.
Merry Christmas from all of Year 5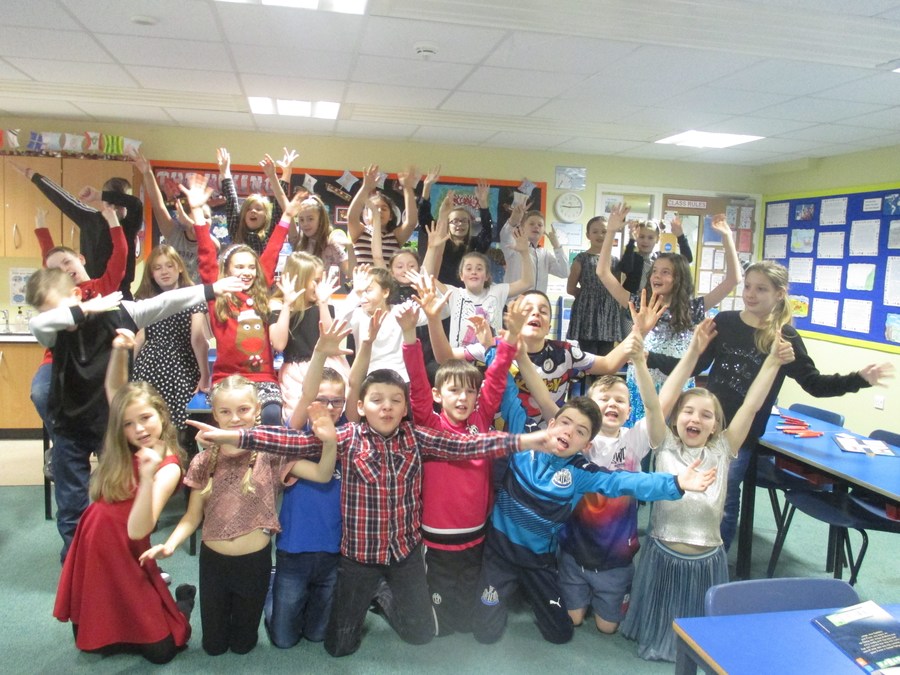 Aladdin
Here are a few snaps of our KS2 children preparing to perform Aladdin. It ended up being a huge success and all the children and staff involved deserve a well earned rest.
Children in Need 2016
Together we raised money for a great cause. Thank you to everyone who donated.
Year 5 :)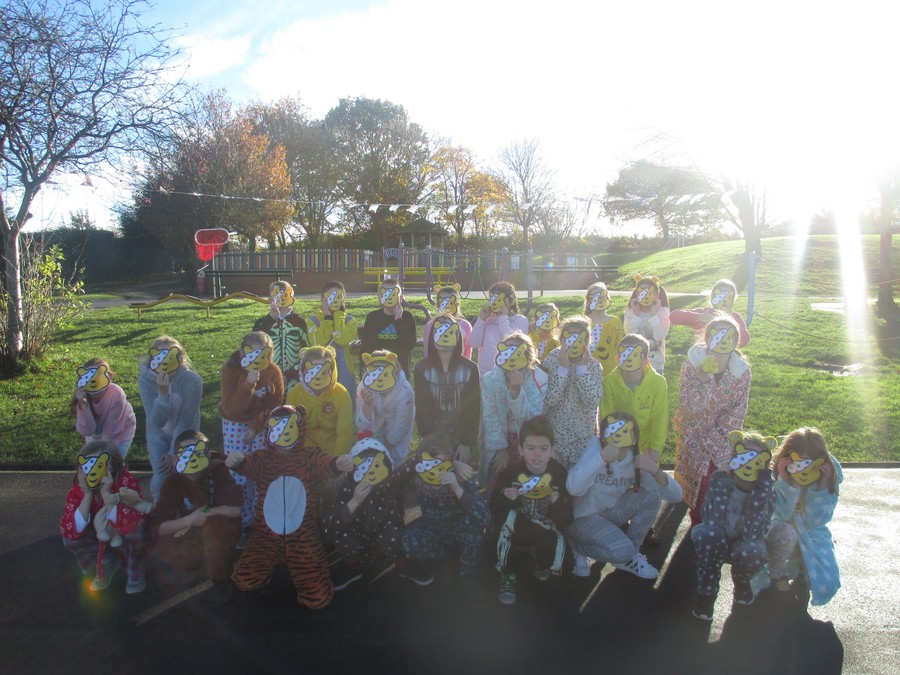 World War 1
A big thank you to Mr. Gardner who came in to talk to the children all about World War 1. He brought with him an impressive collection of medals and artefacts.
The Egg Drop Challenge...
Did you protect your egg?
Did it survive the drop?
Macmillan Cake Sale 2016
The first ever Coffee Morning happened way back in 1990. It was a rather small affair with a simple idea: guests would gather over coffee and donate the cost of their cuppa to Macmillan in the process. It was so effective, we did it again the next year – only this time nationally. Since then, Coffee Morning has raised over £138 million for Macmillan.
At St Agnes',we are still busy counting the money from our cake sale, but I'm sure we will have raised a great deal for a great cause.
Insert news item here!...
Insert news item here!...