Welcome to Year 4 2016-17
Scroll down to find out what we are up to this term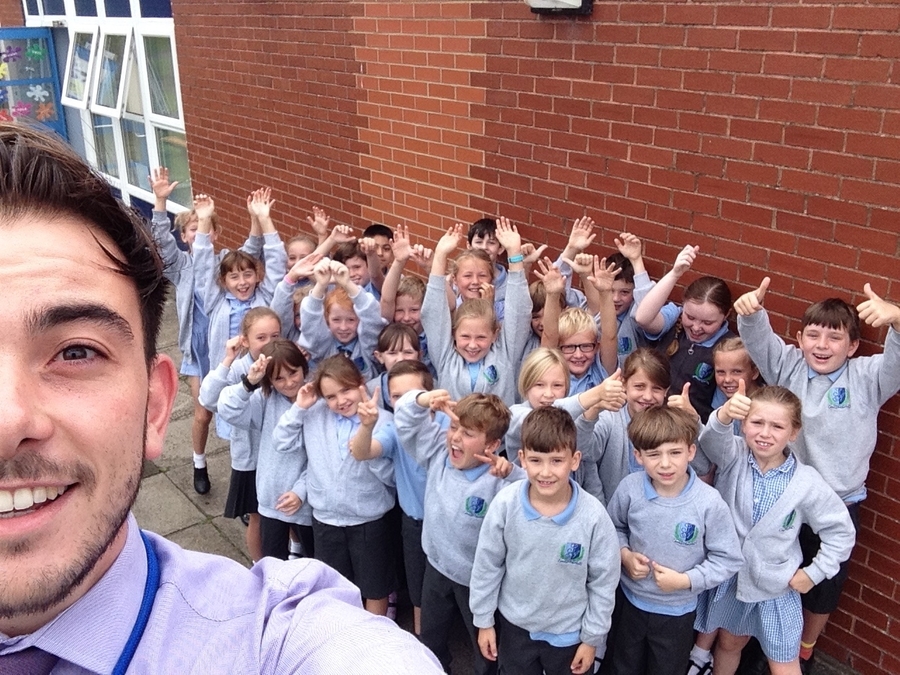 Curriculum Plans
Spring 2017
Our Class Twitter Feed - Follow us @StAgnesY4
Multi-Sports Winners
Year 4 represented the school in this term's Multi-Sports competition at St Thomas More this week. Team A and B both gave fantastic performances, coming in 6th and 1st place. Well done, everyone!
Time to Think
After each RE topic, we plan a Collective Worship for the rest of the class. Sometimes it can be a celebration with singing, drama or dance and sometimes it is just a time for a quiet prayer. We plan and run the sessions by ourselves and show how responsible we can be in our group work.
BBC Radio 2 Short Story Competition
Last week, we took part in Radio 2's interactive Live Lesson to kick start their 500 Word Short Story Competition. We looked at character, plot and setting and also had the chance of asking famous children's authors some questions.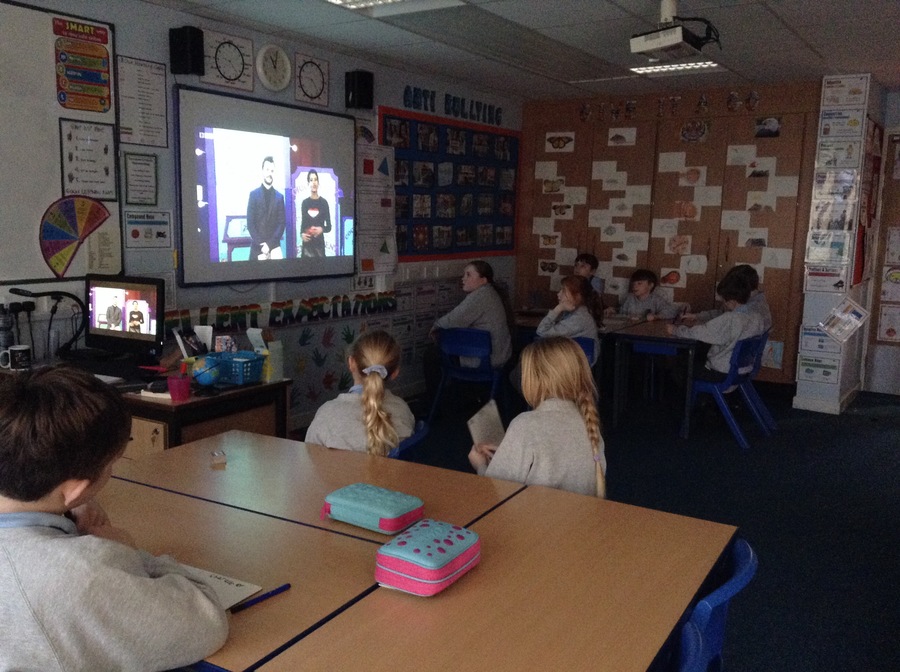 Samba Sounds
Year 3 and 4 showed off their best Samba Drumming to each other this week. We used all of the instruments that are traditionally found in Samba ensembles, such as Agogo Bells, Tamborims, Timbas and snare drums.
Vindolanda
Year 4 enjoyed their visit to Vindolanda, this week. We have been learning about the Romans and the invasion of Britain in class, so it was amazing to see the amazing buildings and forts that the Romans had built all those years ago. We watched a 3D movie on Roman life and Marta told us a little more about the buildings we could see around us...the Romans weren't too different to us!
Welcome Back!
Welcome back everyone! We've had a very busy few weeks back in Year 4, and we're starting to get into the swing of things now. We've discussed our expectations of what we want from this year. We've also written some 'hopes' of what we would like to achieve by the end of Year 4.
Hit the Surf with the RNLI
Year 4 braved a rainy Tuesday afternoon with the RNLI on Tynemouth Longsands on Tuesday. Following a month of fundraising challenges, (which included a sponsored walk, silence and car wash) we managed to raise an amazing £640 and donated it to the brave volunteers. The RNLI will spend the money on more initiatives like Hit the Surf, new equipment for the base in Tynemouth and maintenance of their life-saving vessels.

The weather did not dampen any spirits and Year 4 showed how fearless they were by Dolphin diving, surfing, and rescuing each other in the cold North Sea! We have learned some amazing skills from the RNLI and Hit the Surf has given us a great insight into the heroic lives of the volunteers on our coast.
History Week
The whole school were involved in a showcase of historical figures this week. We dressed up as our favourite people from modern and ancient history and created presentations to show to the rest of our class. In Year 4, we had Julius Caesar, Coco Chanel, Emmeline Pankhurst, Joan of Arc, Charlie Chaplin, Pele and many more...
Pokemon Go Geography
This term we've been looking at the biomes and habitats around the world. After finding out that different types of Pokemon can only be found in certain countries on the Pokemon GO app, we set out to explore the different types of biomes and habitats that these strange creatures can live in. The earth can be divided into desert, grasslands, forests, rainforests, tundra, polar ice caps and marine biomes and many more and we have decided on some of the best places to find the different types of Pokemon.
Merry Christmas Everyone
We've had a jam-packed and enjoyable run up to Christmas this year, full of activities and events. Firstly, we worked extremely hard on the school production of Aladdin Trouble which was very popular with all of the parents and public who came to see it. We also had our Carol Service in which many of Year 4 had solo parts to sing. Christmas Jumper day was as entertaining as always and, finally, it was nice to end the term with a toy day. Have a lovely Christmas everyone! See you all in 2017!
Roman Numerals
This week we have been looking at roman numerals . Numerals aren't used a lot any more, but you can find them on clocks, books and even in Planet Earth II.
Djembe Drumming
What an awesome start to the year with Mr Long. We are learning to play the traditional African Djembe Drum. So far we know how to play a tone note, a bass note and a slap. We hope to be performing in front of you all soon.