Welcome to Reception's Class Page
Reception Miss Acheson 2014/15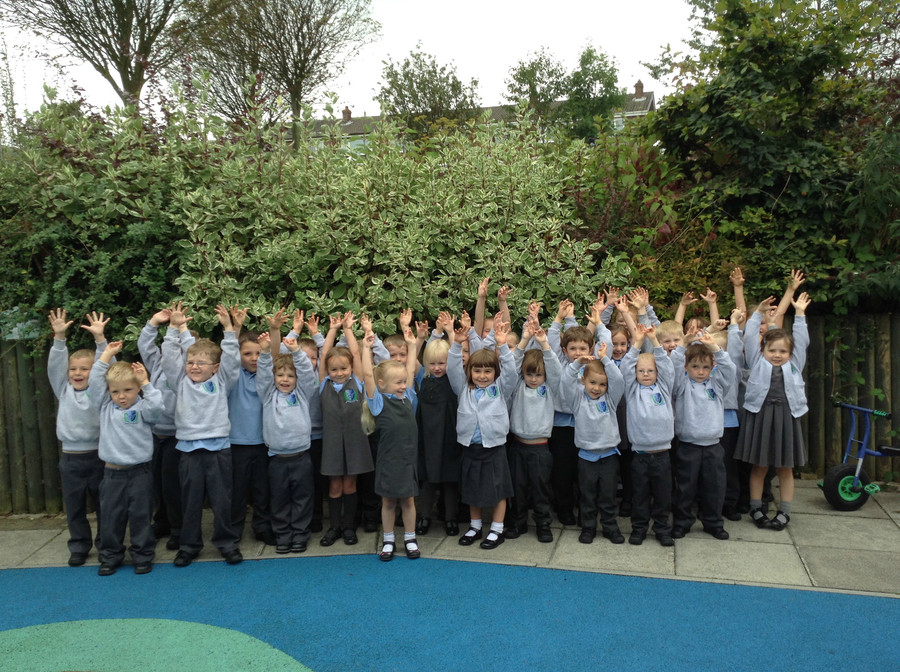 Ice Cream
This afternoon as a treat for all our hard work this year we got to have ice creams on the school field with our special friends !
St Agnes festival
This afternoon despite the weather we had our first school festival.The children sang danced and spoke beautifully ...very proud.
Transition Morning
This morning we have had a practice being in Year 1 with Mrs Watson and Mrs Golightley. They have made recipes for pirate pies, painted parrots and made their own label badges. What a busy morning!
Newburn Trip
We have been so lucky with the weather today the children have had a great time in the park at Newburn with Y1 and Y2. They have had a go at cricket,been on the dance mats and had lots of fun on the playground. We even fit in an ice cream! A great end of term trip for everybody, for all their hard work this year. A huge thankyou to Mrs Wilson, Mrs Dawes, Mrs Young and Mrs Parker for coming to help out
Thursday 2nd July Newburn Visit
Just a little reminder that on Thursday we are going with Y1 and Y2 for a sports fun day at Newburn. All children need to come to school dressed in their own clothes -but appropriate for doing sports outdoors they will also need a packed lunch with them,to have suncream on already and be wearing a sunhat Fingers crossed for another gorgeous day
Nursery Visits
This week w/c 29.6.15 we have started having our visits from the nursery children who will be in our Reception class next year. They have 2 half day sessions where they can come in and have a little practise being in Recption before the summer holidays. The current reception class when they arent busy doing "Getting Ready for Year 1 Jobs" ...have all had a go being a buddy for one of the new children and they have done an amazing job.
Henry S was a fantastic buddy for Reggie this morning, Jacob D and Matthew were fab with Jude M , Scarlett was super with Evie, Sophie was great with Kate, Jessica was super with Ella on Monday and Georgia today. Lily was great with Edith on Monday and Toby today.... I could keep on going..... ! They have been real super stars showing them where everything is in the classroom, listening to what they want to do and helping them out. Very proud of the boys and girls this week :)
Sports day
On Tuesday 30th June we had our first sports day at St Agnes School. We worked really hard to earn as many points as we could for our houses. We had to practise shooting the ball into the football goal, into the netball net, balancing a bean bag, throwing the beanbag into the hoops, jumping as far as could, throwing the javelin and of course the running races! When Infants races has finished we found out that St Aidan's had won ! We then came out again to watch and cheer on the big boys and girls. We were incredibly lucky with the weather and as always Miss Pinnella did a fabulous job organising !Thankyou to all parents who came to see us compete.
Our School Festival Song
On Monday 13th July it is our school festival, we wil be performing Heather Small - Proud. Click below to practise singing the song at home
HEATHER SMALL Proud (LONDON 2012).mp4
Reception New starters Meeting
On Thursday 18th June all the parents of the new starters for September came for the parents meeting. As they came in they were treated to a photo story of all of the current Reception children's work this year. I wanted to share this with you all as it really sums up what a great year we have had this year in Reception class!
Wonderful Writing
12th June - This morning we have been writing riddles about sea creatures. Some boys and girls had extra challenges today to remember not only full stops but capital letters too! They have worked so hard on making sure their sentences make sense and they are getting correct letter formation
See below a sample of our fantastic writing - these are Xavier's, Isabelle's, Ethan's, Matthew's and Daniel Bell's
Seaside Topic
This term we are learning all about the sea and the seaside. We have a new role play area of an ice cream parlour to help us practise using money and Mr Gardiner has restored the Pirate Ship with new flags ready for the new topic! Its only the end of the first week back and we have already learned so much, making beach huts, starfish, jelly fish , writing sea stories (see more below) We have even started add sums when we played skittles in the outdoor area! We have been practising following instructions carefully too this week ready for Year 1 work and even had some practise year 1 play times.
Click the link below to find out everything we are doing this half term.... juust 7 weeks till we're big Year 1's ! Where has this year gone?!
Wonderful writing in Reception
The children have been writing seaside stories this morning(5th June) they're writing is coming on so well we are so proud! These 4 pieces are just a sample !! These 4 star writers are Charlie, Jessica, Maya and William !!!!
The Hancock Museum
At the end of last half term we had our first trip out in the school mini bus the children were very well behaved and a real credit to the school. We drove into Newcastle and visited the Hancock where we came face to face with a huge T Rex skeleton, did some fossil measuring and hunting before having a little picnic on the school field when we got back. Thankyou so much to William's mammy who came to help us on our trip.
Dinosaurs
This half term we have been learning about dinosaurs.We started off just knowing about T Rex but now we can name so many more !! We have learned about fossils and about the dinosaurs that were herbivores and carnivores and even made our own Dinsoaur worlds in our outdoor area
Summer Sounds
I hope you have all had a wonderful Easter holiday. Just before we broke up we assessed all the children's progress in phonics to see where they are at in learning their sounds.
The following children all did so well and know all the sounds we have taught them so far in Reception and how to blend them in words which is excellent! They will all receive 1 house point each for doing so well :)
Jacob A Ethan Joshua Lucas
Lily Maya Jacob D Matthew
William Adam James
These boys and girls are now ready to start the next set of sounds this half term - set 3 sounds. Some of which are really quite tricky as we are learning different graphemes (ways of writing) now for the same sound. eg /ay/ as in play but also /a-e/ as in 'cake' and 'make'. The same sound but made with different letters!! These are split sounds where a letter will squeeze in the middle of the a and the e to separate them. Or in-between i and e as in 'time' or between o and e in 'home' so the word 'home' still has 3 sounds to remember but one of those sounds the o-e has been split.
Click below for the images and words that go with these new sounds
Alexis, Luke, Scarlett, Jessica, Daniel C and Sophie are hot on their heels ready for the next lot of set 2 sounds "ar, or,air,ir, ou, oy " which is fab news too:)
The rest of the boys and girls are making great progress but have a few gaps that need ironing out, words with 4 sounds in seem to be quite the nemesis for a lot of the boys and girls at the moment. Others are great at their sounds but then when they see it within a word can't recall it to blend it in the word.For example they know ay is ay but when they read play instead of saying p-l-ay they separate the a and the y and then cannot read the word. So keep working on this. Please see further down the page for all the pictures that accompany the sounds and green and red and alien word cards to help you practise at home.
Easter holiday Number Challenge
Please click the link for a copy of the Easter number challenge that should be completed in Home Proud books and returned by Monday 20th April. This ought not to take very long and is mainly designed to help the boys and girls keep practising their counting, recognition and writing of numbers.
Easter egg Competition
The Easter egg competition has been a huge success. Mrs King and I couldn't believe how fantastic Reception's entries were this year. I know Miss Young found it very difficult to choose the winners. Well done to Charlie who came 1st for Reception, Jacob Dowson and Jamie and Sophie who all won prizes and well done to Ethan and daddy who won the family prize! See below to see our fabulous entries
Holy Week
Every day this week we will be learning about the Easter story.On Monday we started by acting out the story of Palm Sunday. We made our own palms. On Tuesday we learned about Judas and the thirty silver coins he received for betraying his friend. On Wednesday we acted out the story of the Last Supper. Joshua was amazing as Jesus even though he had a lot of long sentences to say. We then looked at Good Friday and did the stations of the cross which we found in all the places dotted around the school. We had a little quiet reflection in the chapel about Jesus and said some prayers. The boys are girls were incredibly sensible in their holy week work, which is not an easy story for 4/5 year olds to understand.
Down At The Farm - Our trip 23rd March
Today has been a fabulous day for Reception class. We got on the coach first thing this morning and headed off to Down at the Farm at Houghton Le Spring. We had a packed day being farmers for the day! We met the lambs ,one of which had only been born 15 minutes before we arrived - so we had an important job helping farmer Will to make sure the umbilical cord had the special spray on it and that the new little one had special medicine for its tummy. We bottle fed some of the other lambs as Farmer Will said some sheep have 3 or 4 lambs at a time and need a bit of help looking after the babies. We helped wash Prince the pig and groom Summer the Donkey. We met the geese, sheep, hens, pigs, shetland ponies, reindeer, owls and meerkats which live at the farm and helped feed them. We had a ride on the back of a tractor, held the chicks and bunny rabbits and even got as little play on the wonderful playground they have at down on the farm! There were a lot of sleepy children on the coach on the way back needless to say! Please see the photos below just a little flavour of our learning!
A huge big thankyou to our parent helpers - William's mammy, Isabelle's mammy and Henry P's mammy without you ladies our trip would not have been possible so thankyou very much!
The boys and girls will be getting a voucher tomorrow to take home so they can take all you Mammies and Daddies one weekend too to show you everything they've learned and see how our little lambs are getting on!
The Eclipse 20th March 2015
On Friday morning we changed our normal routine for the first day of Spring and we did our register, prayers and normal jobs outside in the outdoor area. During this time it started to get very dark and cold, we had to keep getting up to do exercises to keep warm! The boys and girls noticed all the changes outside and we talked about what an eclipse means and why it is dangerous to look directly at the sun. William brought some special Eclipse sunglasses in so he modelled them for us all to see. We then made our own Eclipse bookmarks as a memento of the occasion as next Eclipse we should all be in Thomas More's!!
W/C 16th March
This week we have moved on from learning about animals in the wild in our country to animals in the wild in other countries. Lots of the boys and girls were interested in African animals so this guided our learning specifically to African animals. We have made zebras and giraffes in the gluing, written African animal stories, made them in the construction area and read all about them in our reading area. Our sunset paintings of African animals silhouetted against the sky are stunning on the wall of our gallery at the moment!
Farewell Chicks
On Friday the lady came to take the chicks back to the hen mammy. She said that all the boys and girls had done a fabulous job looking after the chicks! We got to have a little hold on Wednesday afternoon and saw just how many of their feathers had changed into hen feathers! We shall miss the chicks very much !
The chicks week 2
We now have 9 chicks which have successfully hatched.Many thanks to Mrs Watson for taking care of them over the weekend.We have 5 boys and 4 girls and they have grown lots over the weekend.They are now starting to lose their fluffiness and grow adult feathers - some have even been trying to fly!
Our Chicks
On Monday 9th March, we had a special delivery of 10 eggs freshly laid by a Mammy hen. We have been looking after them in the Incubator and finally yesterday, the first two chicks hatched after the boys and girls went home. Then overnight, another 3 chicks hatched with 1 more hatching at half past 8 this morning. Mrs King and I hoped it would hold off just 15 minutes then the children could have seen it hatch. This now brings us to a total of 2 girls and 4 boys. They are named: Cinderella, Golidlocks, Tom, Jack, Percy and Florian. We have 4 more eggs still in the Incubator so fingers crossed for the next 24 hours!
World Book Day
Last Thursday was World book day at school. The boys and girls looked FANTASTIC in their amazing costumes. Many thanks to all parents and guardians who helped out with costumes for the day. Have a look below see who you recognise !!! Then in the afternoon Jamie, Lily, William and James did a fabulous job representing their houses in the World Book day quiz !!
Phonics and reading at home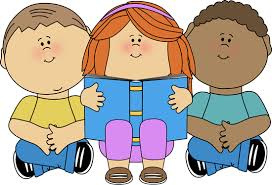 The boys and girls are doing so well with their sounds and their reading we are so proud of how much progress they are making. Following the parents consultations over the past 2 days a lot of parents have talked about reading and how best to support their children at home.
Initially all children learn the single sounds, they then learn how to blend these single sounds in words(short 3 letter words such as cat, mat, mad, sad). Firstly by hearing the teacher or adult sound out/fred talk the word for them (assisted blending) eg m-a-t then telling them the word mat so they can hear how words sound when they are broken into sounds. The children copy saying the words like this for a short period. They then have a go telling the adult the word from the sounds they can hear. This then progresses further to them reading the sounds then blending the sounds together themselves to say the whole word.
If your child is struggling to hear the word even though they can say all the sounds in the word but then they say something random it is helpful to go back a step and repeat the sounds back to them they have just read can ask them what the word is. Often the children know the sounds but the independence in blending isn't there just yet but hearing someone else say the sounds for them they can then hear the word.
Following this digraphs (2 letter sounds) and trigraphs are taught. sh, th, ch, qu , ng,nk. Then they start set 2 sounds igh ow oo oo ee ay. This then leads on to ou or ar ir oy air. All the time practising blending these sounds in words.
As it stands Yellow and Red groups have been taught the first part of set2 sounds, and green and blue groups have now completed set 1 sounds including sh, th- nk. Please refer to your childs personal targets given out at parents evening to see whereabouts your child is working and the gaps- if any they are working on closing.
The sound cards we use can be bought from Amazon along with a parents guide. I believe they are about £2 a pack . They are made by Ruth Miskin and come with green words for the children to practise blending too.
http://www.amazon.co.uk/Read-Write-Inc-Home-Flashcards/dp/0198386710/ref=sr_1_1?ie=UTF8&qid=1423675836&sr=8-1&keywords=read+write+inc+flashcards
http://www.amazon.co.uk/Read-Write-Inc-Phonics-Flashcards/dp/0198386818/ref=sr_1_2?ie=UTF8&qid=1423675836&sr=8-2&keywords=read+write+inc+flashcards
http://www.amazon.co.uk/Read-Write-Inc-Phonics-Handbook-Help/dp/0198386702/ref=sr_1_1?ie=UTF8&qid=1423676074&sr=8-1&keywords=read+write+inc+parent
Please also see the document below for the pictures which accompany the sounds for set 1 and set 2. Blending can be practised by getting your child either to make the words with magnetic letters on the fridge or in the bath or by writing them down or by doing it orally. See the document below for some word lists you can challenge your children to practise blending and spelling this half term !!
Finally the children are expected to know some words by sight - red words we call them.. the words you cannot sound out. Please see below for the red words we are working on too. The children are expected to be able to read the red words and then to be able to write them too.
green words to practise blending.pdf
digraph green words to practise blending.pdf
4 sound green words to practise blending.pdf
5 sound green words to practise blending.pdf
Some phonics games to practise sounds and blending:
Reading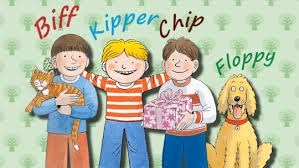 We use the Julia Donaldson Songbird phonics scheme initially to teach reading. Then Oxford reading tree with the Biff Chip Kipper books. These can also be bought from Amazon or Waterstones if you wanted to supplement the reading books we are already sending home for weekend reading. I would encourage your child to read widely however and be read too as much as possible. It can be absolutely anything, signs on the road on the high street, comics, newspaper words, labels on packets as well as reading books themselves. Encourage them to have a go and if they are really struggling and its obviously a sound they don't know yet or a red word they don't recognise then tell them it but expect them to have a go remembering it in case they come across it again!!
Space Topic
This term we have been learning all about Space. We have been making our own rockets, flying saucers and moon buggys. Our small world has transformed into a Martian landscape and we even have our own space ship in the class room! We have LOVED reading Aliens wear underpants and The Dinosaur who Pooed a planet we thought they were so so funny!! This week we are learning all about the planets and how they are different to our planet.
See below for some photos of what we have been getting up to !
Spring term
Welcome back to a new year and a new school term! Thankyou so much for all your Christmas presents.
Please see below for this terms curriculum planner
Friday Toy Day
On Friday our last day the boys and girls are allowed to bring a toy or game in to share with their special friend. No expensive electronic games though please as we cannot gurantee their safety
Stories for Storytime
See below for a list of suggested stories for storytime, if you arent Christmas ready yet some of these ll make great Christmas presents! It is invaluable to encorage our children to develop a love of reading. Whether they are read to or have a go reading themselves - just having the opportunity to hear and absorb quality texts has huge impact on the children. As if they have not got a good bank of stories in their heads already to draw from how can they be expected to eventually write and create their own?!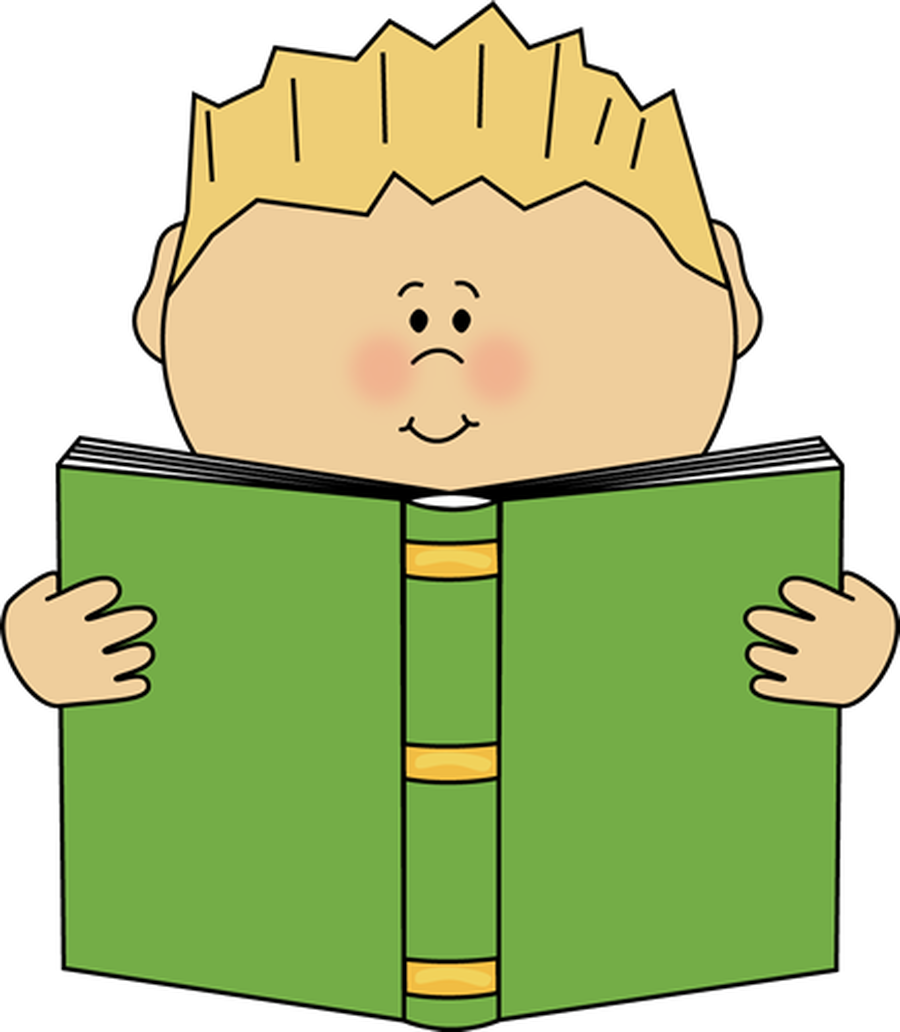 Shine Star Shine
We had our dress rehearsal this morning and the boys and girls did so well. We are so proud of them! We even had a song request at the end from Mr Ferguson who cant get enough of "Hey Star" !! Don't forget the performance is at 1.45 Wednesday 17th December !
Meet the cast of Shine Star Shine ......
Christmas Party
Last Friday we had our christmas party we had a disco and party games in the hall with Disco Don then party food on the afternoon and special friend time. The children all looked fab in their party clothes and had a wonderful day !
Proud Home Books
All of the boys and girls have taken home a special red A4 book tonight called their Proud Home book. This book is an opportunity for you to share with us all those special moments that the children have at home that they are really proud of. Maybe they have learned to do their seatbelt, maybe they stood up on the stage at the Pantomine, maybe they have done really well at swimming or were super helping with making the Christmas dinner. There are further examples inside the book. Please note down briefly what it is your child has done or stick a photo or copy of a certificate in. The boys and girls will be sharing their proud moments with each other in family time - a real chance to boost out confidence and self esteem and develop our communication skills. It is not something that has to be done every night or every week, as and when the opportunity appears is best, though they are NOT to just sit on the side!!
Look out for special proud home book challenges which should be returned to school on time please!
Beamish trip 10th December
Despite the freezing cold weather and the sleet we were showered with the boys and girls had a fabulous time at Beamish on Wednesday. We met Santa counted his presents for him and decided which was the biggest one! We fed his reindeer, had a ride on a tram and made Victorian Christmas toys and played Victorian Christmas games in the Pit Village. We even got a chance to have a look round the Victorian school to compare it with our classroom at St Agnes!
Thankyou so much to Mrs Parker Mrs Greener and Mrs Wilson who helped out on the day!
Shine Star Shine
Our Christmas performance this year is Shine Star Shine. Click the files below to help your child learn the words to the songs!!
Learn song 1 The Big Star
Learn song 2 A baby is going to be born
Learn song 5 Shine star shine
25th November
Wow the past two weeks have been so busy in reception class. We have been learning all about doctors and nurses and now we have started learning about the role of the police as heroes - carrying on our superhero topic. We have loved being doctors and nurses in our own doctors surgery and can now have a go being a police person as we have our very own police station in the classroom. We have been building and gluing ambulances, police cars, prisons even walkie talkies! Last week we also had a visit to the library where the librarian read us a story and gave us some books in a special book folder to keep. We even got to choose our own library books to take back to school! In our RE work we have been learning about Baptism and had a go baptising the dolly in our water tray! We had our be bright day on Thursday too where we had to wear bright things to help us remember how important it is to be seen in these dark winter night particularly if we are on bikes/scooters. Our own Jacob Dowson even won a prize for his great bright outfit and decorated scooter!! Busy busy weeks!!
Letters have now gone home about the school trip to Beamish on December 10th ALL children were given a letter on Friday afternoon- and need to be returned with £11 please as soon as possible. The boys and girls will need to wear warm clothing on that day and bring a packed lunch, please note we will be returning to school for 3.30 not the usual time of 3.10 this is due to the timings of the workshops at Beamish.
13th November
This morning we had a special vsit from Dr Hannah, she showed us all her doctors equipment and we had a little try listening to each others heartbeat and our breakfasts bubbling away in our tummies! We have a new role play area for a doctors in the classroom now and the children are so excited to use it!!!
5th November
Welcome back, I hope you all had a restful half term! This week we have been learning all about why we celebrate bonfire night and who Guy Fawkes is. We have made our own rockets in the gluing area, some lego Houses of Parliament, bonfires on our grassy area and done the most beautiful chalk firework pictures which have filled up our Gallery in the classroom. Eddie the Truck has even got involved, transforming into a fire engine for one week only to help the firefighters in the busiest week of the year!
The children have all now been assessed to see how well they are doing with their sounds and we are ever so proud of them! The progress they've made in just 7 weeks is staggering! Thank you for all your support helping the boys and girls with their reading books and their sound and word books. There will be a parents session focusing on phonics and the teaching of reading upcoming soon to help support learning at home so look out for that in the newsletter!
Halloween Week
This week our challenge has been "Where would you take Meg and Mog on an adventure to?" We have read lots of different Meg and Mog stories, created our own adventures as Meg and Mog on the pirate ship, practised our number work making spells, done some great writing labelling the characters and made some striking Meg and Mog paintings! The boys and girls are so excited for halloween in half term!!!
Thornley Woods 8th October
Today we had a fantastic day at Thornley we were so lucky with the weather and the children learned so much!We searched for signs of Autumn,made animal homes,looked at mini beasts with the magnifying glasses and found loads of fab animal sculptures.The children were so well behaved,a real credit to the school, very proud of them :) After such a busy day it was no wonder some of us fell asleep on the way home!
We have so many photos from the day we needed 2 slide shows to do it justice!!
Happy puzzle day
Tuesday was happy puzzle day the children had to practise working as team players to solve the puzzles
Thornley Woods - our first school trip!
Next Wednesday 8th October we are going on our first school trip to Thornley Woods as part of our homes topic. We are looking at animal homes, searching for minibeasts and looking for signs of Autumn. Please click below for more information about Thornley. The coach leaves at 9 and will return to school in time for normal school pick up time at 3.15. Please can you make sure your child has warm clothing, wellies and a packed lunch with them that day. We are also looking for some parent helpers (own transport please) to help out with our trip if you can spare next Wednesday. Please make sure all forms and money are returned as soon as possible to school.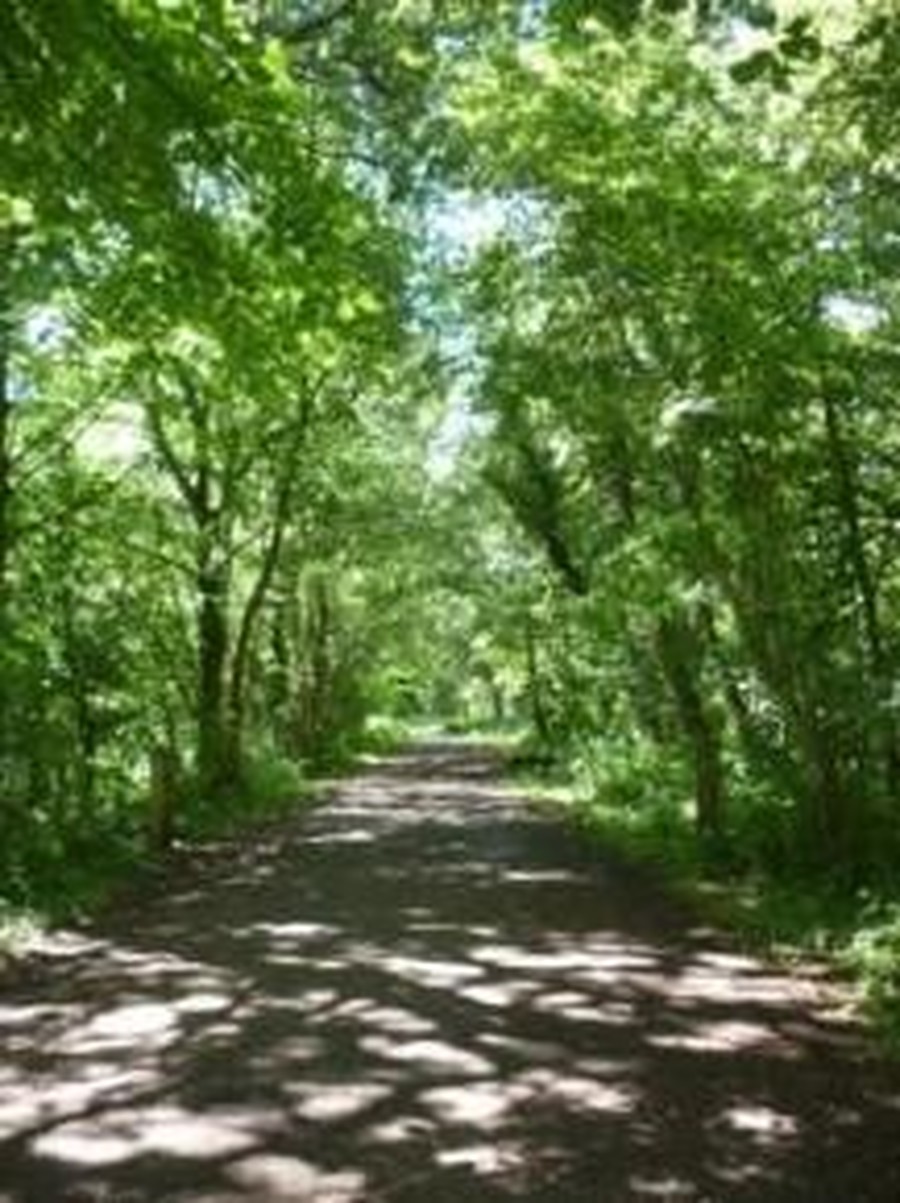 W/C 29th September
This week we have been preparing for mass on Wednesday morning by visiting our school chapel to get a little practise of our prayers and songs. We have also been VERY excited as we now have a reading tent in the classroom (which Henry was made full use of to look at his favourite the Gingerbread man) and a proper small world and a magic writing table- which has also had lots of use already. A beautiful card for Lily by Isabelle, an invitation written by Jacob D, a birthday card for himself(!) by Ethan, a little book of her own by Willow and all her colours in a little book by Phoebe ... wow!!! We cant wait to see what the children get up to next!
We have also started "special friends" with the Y6 children who come on a Friday afternoon to spend some time with the Reception children as buddies.
Just a little reminder, please can ALL sound and word books be back on either Thursday or Friday and reading books on a Monday.
Little Kickers
Every Thursday morning at half past 9 we have the Little Kickers coming in to help us with our ball, running and football skills. We had our first session this morning (18/9) and the children loved it. They did so well and we are really lucky that we will now have them every Thursday morning for the rest of the year!
18th September 2014
This week our learning challenge was "How can we stop the Big Bad Wolf from blowing down our house?" We have made some fabulous houses in our outdoor area and with the straw and sticks in the gluing! We have read The Three Little Pigs and the alternate version The Three Little Wolves and the Big Bad Pig. The children have also acted out the story with the puppets and in our little house and started having a go writing the names of the characters thinking carefully about the initital sounds in the words.
Our first 2 weeks at school have been so busy!
Learning Our Sounds
We have started learning our sounds- each sound has a picture that goes with it to help the children remember what it looks like and how to form the letter eg d-dinosaur, s-snake. Please see the link below for a guide to how to pronounce each of the sounds we are learning in class and the accompanying pictures with the mnemonics that we have been learning in class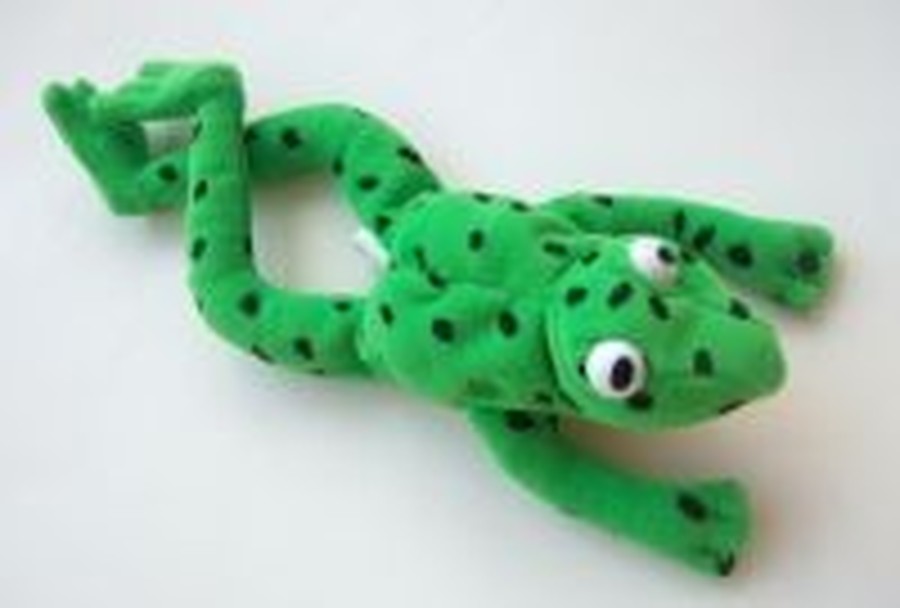 Click below to practise your letters